Hours of Operation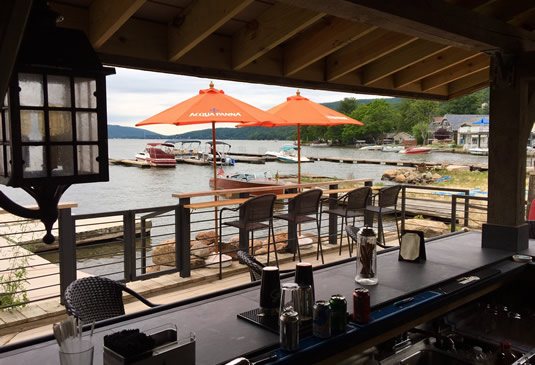 We are currently into our "Winter Season". During these months we are closed for regular dining service, however we will be open for our Winter Series which entails live music, comedy and dining! Below is our schedule for the upcoming months…
Saturday, January 20th – Live at the Cove featuring The Knucklheads and Dead End Friends! We will be serving dinner and drinks.
Saturday, February 10th – Pre-Valentine's Night – Dinner and Live Music
Wednesday, February 14th – Valentine's Day Dinner – Romantic Chef's Menu upstairs in Cove Hall [reservations required]
Saturday, March 3rd – Country Night – Live Music, Dancing and Dining!
March 16th & 17th – St. Paddy's Weekend! Live Music and Comedy Show!
We are booking events for Cove Hall, our private event space all year long!
Please check our
Facebook page
or call 845-477-5599 for more details.
We will be reopening for the season Saturday, March 31st!
HOURS OF OPERATION
Closed for Winter
Menus:
Dinner Menu
Thank you for visiting and we hope to see you in the early spring!
Photos and Renderings of Cove CASTLE and Greenwood Lake